Main content starts here, tab to start navigating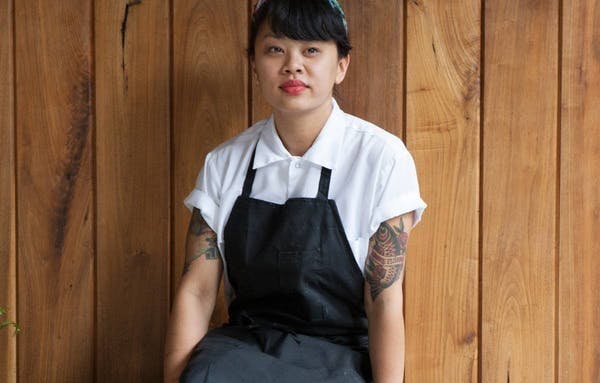 Dianna Daoheung
Executive Chef and Head Baker
Dianna Daoheung, the executive chef for Black Seed, was raised as a first-generation Thai-American. She was often "forced" to help cook as her mother prepared authentic Thai foods, and this is how Dianna gained her initial skills and love of cooking.
After graduating from the University of Central Florida, she moved to New York and spent four years in advertising. Finding less satisfaction in advertising than she did in cooking, Dianna decided to follow her instincts back to the kitchen. She studied at the French Culinary Institute and soon after graduation, she was working a line cook at Mile End. She expanded her experience in San Francisco while working as a pastry cook at Boulevard.
Eventually, Dianna moved back to NYC to assist Mile End with their bread program, then baking and testing recipes out of their former facility in Red Hook. When the headquarters was waylaid by damage from Hurricane Sandy, the bread program got put on hold, and she bid her time as a sous chef at the critically acclaimed Isa.
Enamored with the science of bread, she reunited with Noah Bernamoff (Mile End) and Matt Kliegman (The Smile) to help launch a new project in 2014: Black Seed Bagels. Dianna perfected the recipe and the process behind the now wildly successful Black Seed Bagels, developing the shop's unique honey-boiled, wood-fired bagels, and expanding offerings to include pastries and sandwiches on bread made with the same proprietary dough as the bagels.
Dianna was a finalist for the James Beard "Outstanding Baker" award in 2018, and a semi-finalist in 2017.